Young Land Professionals
MassLand's Young Land Professionals is a group of about 130 land trust and state agency conservation professionals in their first 10 years of their careers. An organizing committee of 10 members formed in 2017 to create networking and training opportunities for YLP's across the state.
Committee Members:
Abby Hardy-Moss, Greenbelt, President
Nick Rossi, Mass Audubon, Vice President
Rachel Calderara, Wildlands Trust, Communications Manager
Kara Campbell, MassLand, MassLand Liaison
​Mariah Auman, Berkshire Natural Resources Council
Erik Boyer, Wildlands Trust
Matt Cannon, Chatham Conservation Foundation
Ashley Davies, Sudbury Valley Trustees
​Jack Sidar, Buzzards Bay Coalition
If you are interested in joining, contact Kara Campbell at kcampbell@massland.org.
Upcoming Events
September 27, 2018
Hosted by Sudbury Valley Trustees
January 19, 2019
Hosted by Wildlands Trust
Past Events
July 26, 2018 - July 27, 2018
A group of MassLand's Young Land Professionals gathered at Greenbelt's headquarters, the Cox Reservation, for a guided walk, a barbecue, and a campfire with s'mores. Photos coming soon!
May 17, 2018
MassLand's Young Land Professionals Event at the Housatonic Flats and Barrington Brewery in Western Massachusetts was a great success! Sixteen individuals were present, including the speakers, Christine Ward with the Great Barrington Land Conservancy and Mackenzie Greer with the Berkshire Natural Resources Council. The speakers discussed conservation work at the town and regional scale, as well as how they became involved in the field, helpful tips for navigation, and further opportunities for follow up. Thanks to all attendees and especially Mariah Auman with the Berkshire Natural Resources Council, who coordinated this great event.
March 23, 2018
About 40 Young Land Professionals traveled out to the Club House at Cook's Pond in Worcester, where Greater Worcester Land Trust's Colin Novick spoke, offering inspiring advice to the next generation of conservation leaders. The group then gathered at the Residence Inn in Worcester for a networking hour.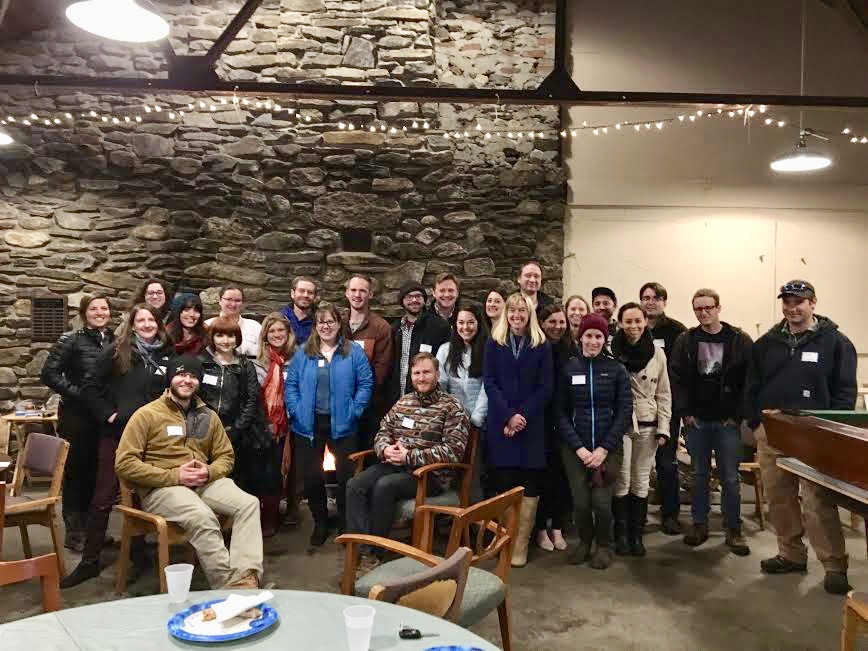 Meeting Minutes